Every year when we go to hang out lights, I am cursing ourselves from holidays past and say "there has to be a better way." So this year I made it my mission to deep dive into the options for hanging Christmas lights!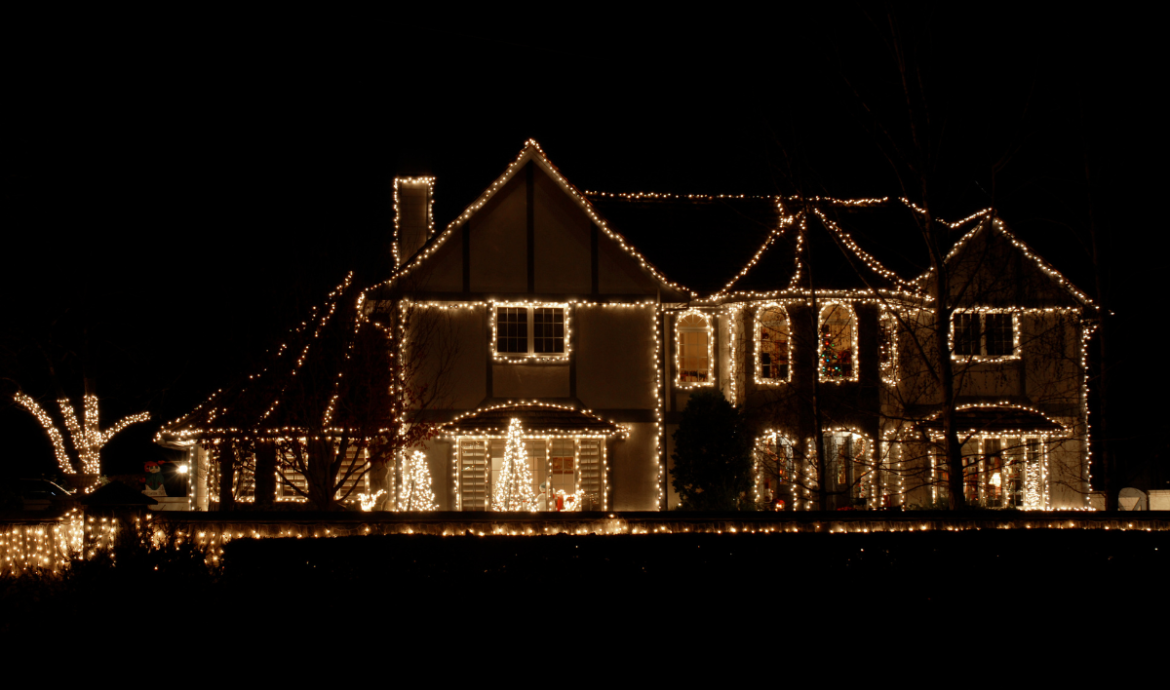 No gutters? No problem.
This is where we currently are. Our home is from the early 60's has has wooden soffits and fascia, with no gutters. We would love to have gutters, but that will be on 2023 or 2024's to-do list. I won't let that stop us showing up every year though bringing cheer to vehicles that drive by! Personally, I love driving by and seeing lights so I know others do too! I ordered a pack of 100 cup hooks from Amazon for cheap for another project, and realized that we could screw them into the soffits or fascia. This way, we can string our lights along it for a semi-permanent solution! A renter friendly option would be to use command hooks (they even have outdoor ones for lights!).
Pros:
Relatively cheap
should last a few years
Cons:
very time consuming
might not hold the lights well during wind
likely won't keep the lights straight unless you use a million hooks
off season you will have a bunch of hooks hanging out
the hooks probably aren't outdoor rated so the metal may rust over time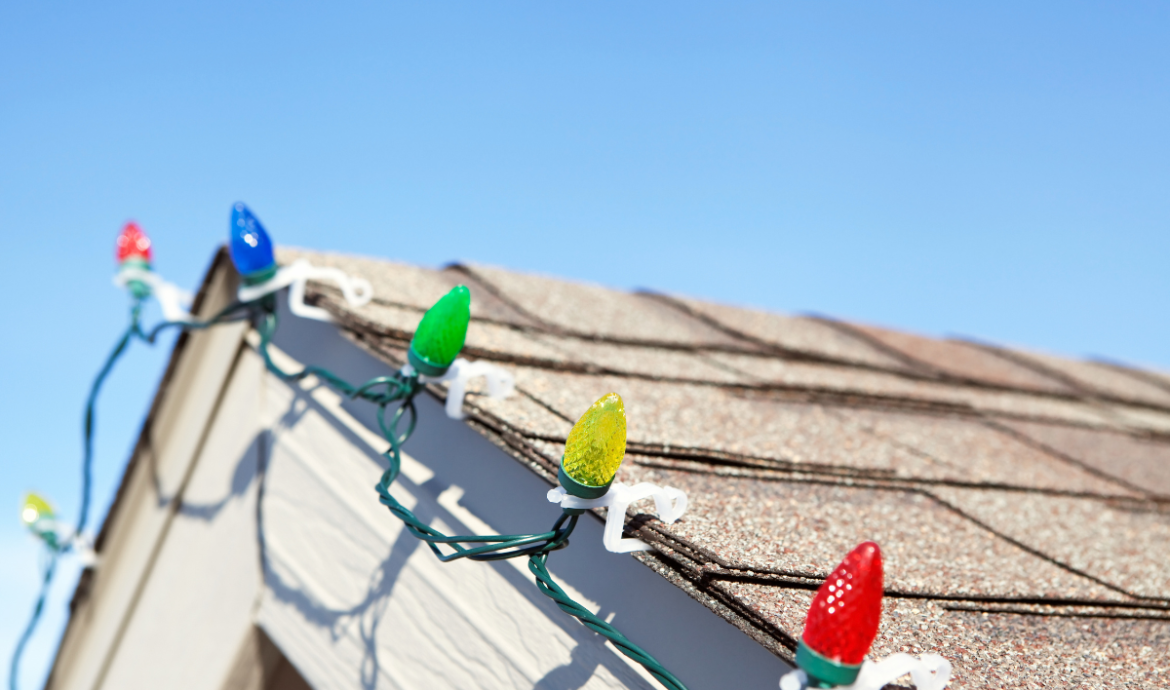 Clips aren't just for gutters
Clips are a common option you will see for hanging Christmas lights, and can easily access. Honestly, until I was writing this post, I had no idea that clips could be used for gutters and on shingles. Until now, I thought they could only be used on gutters! Many lights now even come with the clips attached, but you can also get clips separately and throw them up yourself. You can get ones specific to your size of lights (C6 or C9), or even universal size if you're not sure. There are also magnetic clips that I have seen people use – and even ones that can go along the roof of the house which seemed pretty cool!
Pros:
easy to replace clips
keeps lights straight
easily accessible
Cons:
clips could break
lights with clips are more money
more things to keep track of
need to be aware of the weight hanging from gutters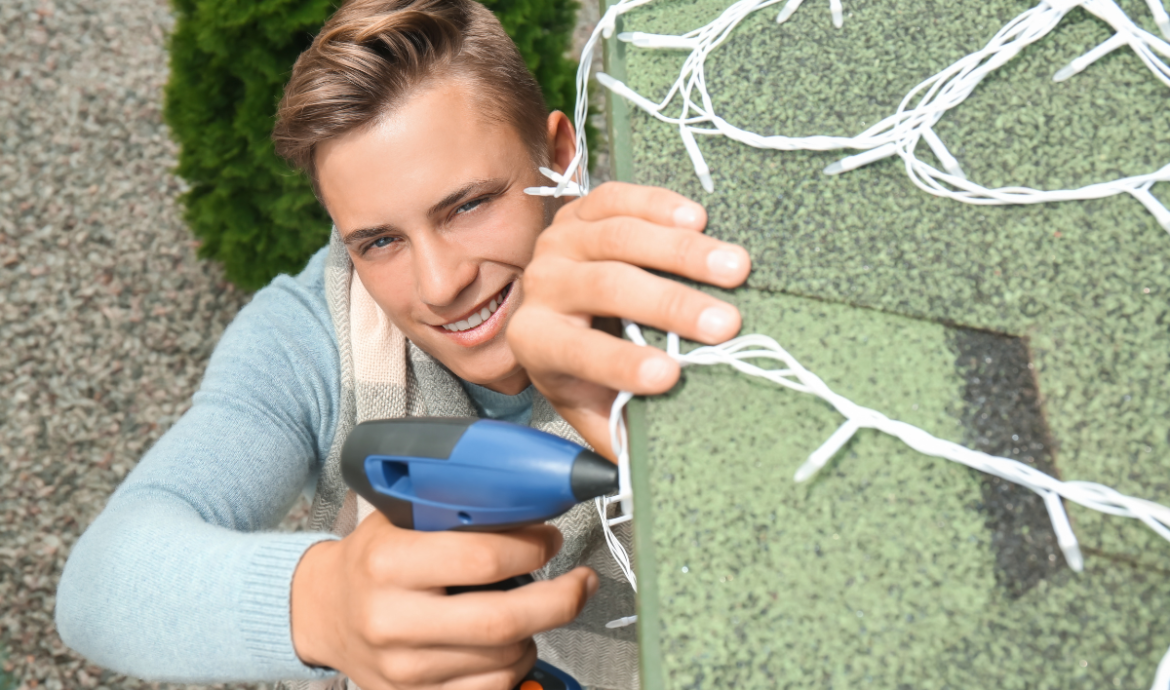 Semi-Permanent Crafty Option
I saw a cool video by Meg at GroveHouseReno on Instagram and that got me thinking that this might be the perfect solution for us to hang up our lights! Adapting it to fit her house, she was inspired by another creator who's video I tried to find but didn't succeed in. Essentially, she pre-strings the lights to PVC pipes in 10 foot sections. The lights are attached with zip ties. Then there are clips attached to the house, and you just need to pop in the PVC pipes each year! I personally would paint the pipes black as that is the colour of our fascia, but I love how this is customizable.
Pros:
Cost friendly
easy to put up and take down each year
up front labour in putting it together, but low future years
Cons:
storing 10 foot poles
not the neatest looking when you put it up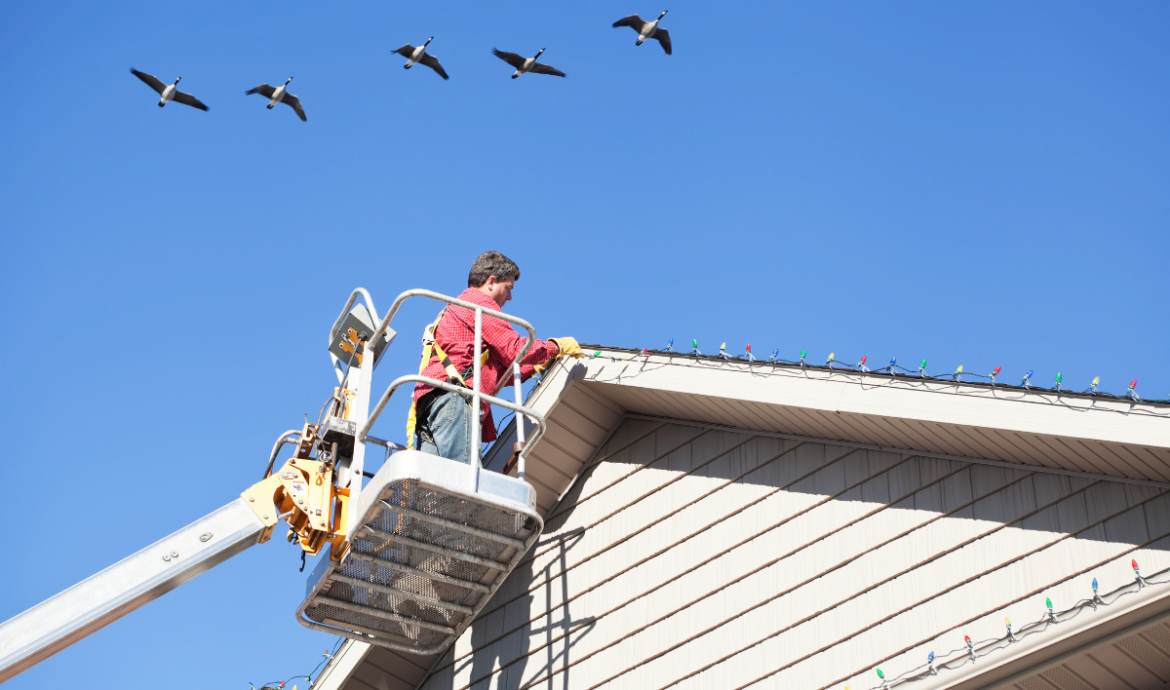 Permanent lights
Since Martha May's light gun from The Grinch isn't a real thing (big disappointment there), permanent lights are the next best thing. These are installed into your soffits with a track system, and controlled by your phone. They can be changed to any light any time of the year, so no ladder is involved! These are a set once and it's good to go system, which is so appealing for me with our Canadian winters. Technically, you don't even need to "hang" Christmas lights with this option!
Pros:
you don't have to do anything outside
it is controlled from your phone or an app
not obvious throughout other seasons
great for higher points on houses
can change colours throughout the year or if you constantly battle between what colour you want with your family
always going to be straight
Cons:
very pricey – estimates online started at $26/linear foot
after the warranty runs out (usually quite some time) then changing one out if it burns out could be annoying
Bonus option:
For the more advanced DIYer, you can also do your own permanent lights! The Creative Mom has a great tutorial here!
For me and my house, right now Joe is literally stapling on the lights each year which I cannot stress enough that I do not recommend at all. Not even a little bit. It stresses me out every time and now we have staples all over our soffits. How do you hang your lights?