Can you believe that I started this kitchen renovation in February 2021?! I think the funniest part is how I genuinely thought I would get this finished before that summer… It's a good thing we didn't end up needing to sell after all because it's to no one's surprise that we're not 100% done yet! So, 2 years later here is the kitchen renovation update… what have we done, and what is left? And the million dollar question: why aren't we done???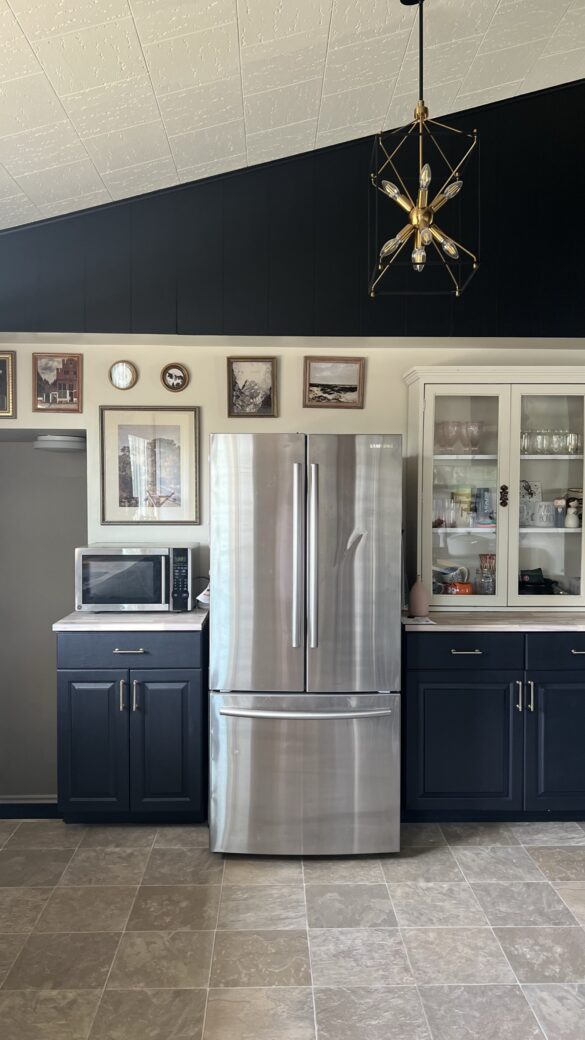 What we have done:
Sand and paint cabinet bases and doors
Install new hardware
Paint and put up hutch
Move sink to wall with window
Install a dishwasher
Fix walls from damage of demo
Move fridge to where sink was
Run gas and water line for gas range/pot filler
Frame out wall for range and cabinets (it was directly against concrete aka no room for electrical)
Install countertops
New light fixture
Tile backsplash on wall with range
Build floating shelves
Build custom vent hood cover
Painted walls
Redid trim around sink in PVC trim
note: some drywall, water, electrical, and gas was hired out due to time and permits required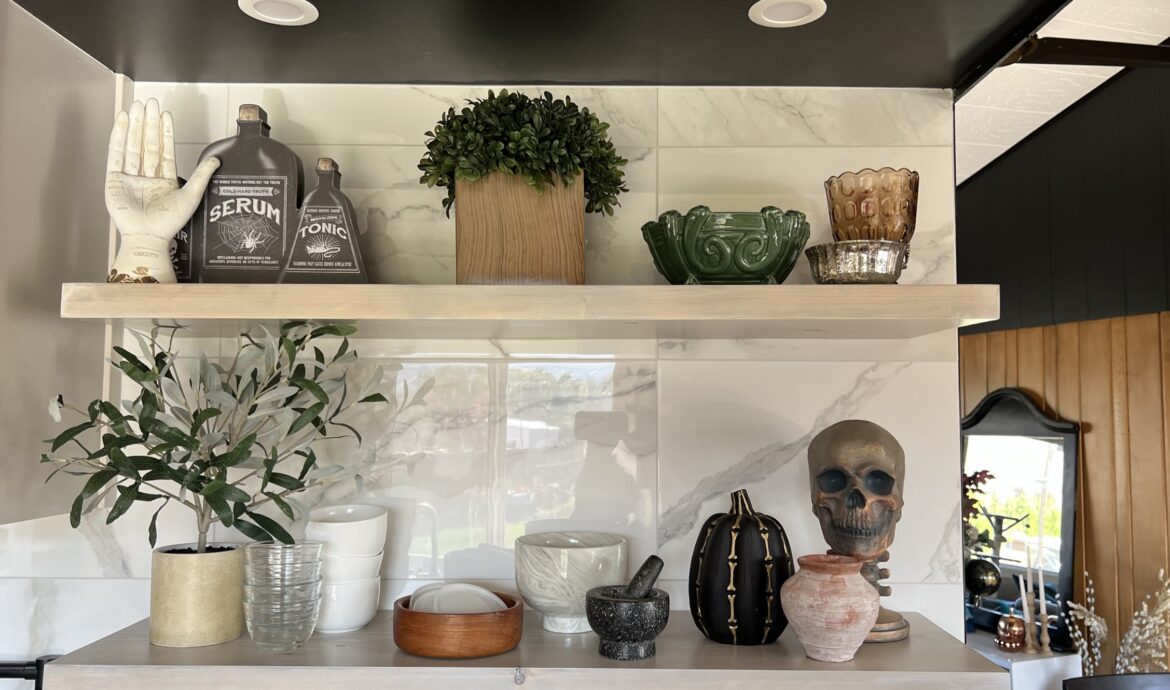 What is still left:
Baseboards and some trim
Build area next to range for cookie sheets (is just a hole right now)
Trim out and put hooks to the weird triangle part under the angled counters
Put up more art
Finish making curtains
Install flutted glass film on hutch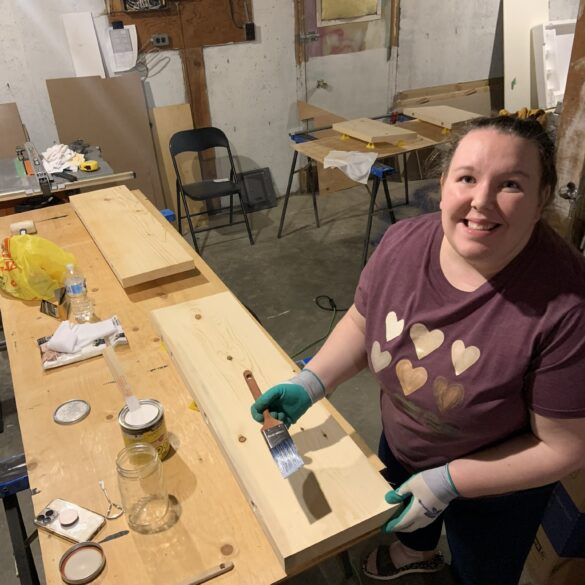 Why aren't we done?
ADHD and burnout
money
it's pretty functioning right now and it's easy to ignore the things that aren't done
Will we finish?
YES! It is my goal to have this done before summer. I have a long time line on that as I will be having a surgery coming up which will lay me out for 6 weeks and Joe will also have to travel for work
Did I cover the main questions?? Are you following along on Instagram? I can't wait for this space to be done to share it with you! Here's hoping the next kitchen update is the last for a while 😉
You can catch up to all previous things kitchen reno related here!