When we bought our home in 2019, the main areas were paint colours I could vibe with (hellloooooo black accents). But the bedrooms were all..erm… well different shades of baby blue. Which might be good for some… but not for me and my house! I knew we needed to change this with a phase 1 guest room makeover – stat!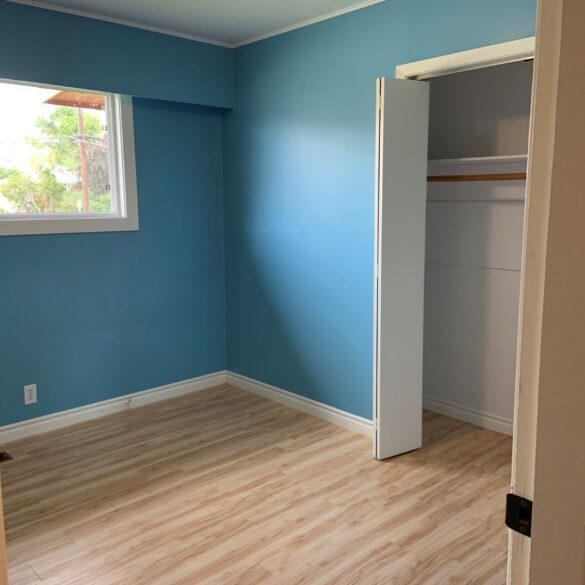 You might be wondering why I decided to tackle the guest room instead of our main bedroom first. Especially in a pandemic. Where we can't have guests. Well… it's honestly because I rarely close the bathroom door, and have a straight shot into that room. After painting the hallway, the blue in that room would drive me nuts every time I saw it. The bathrom door had issues where it could not close, and this honestly was just so annoying to me haha. So there you have it, two confessions in one!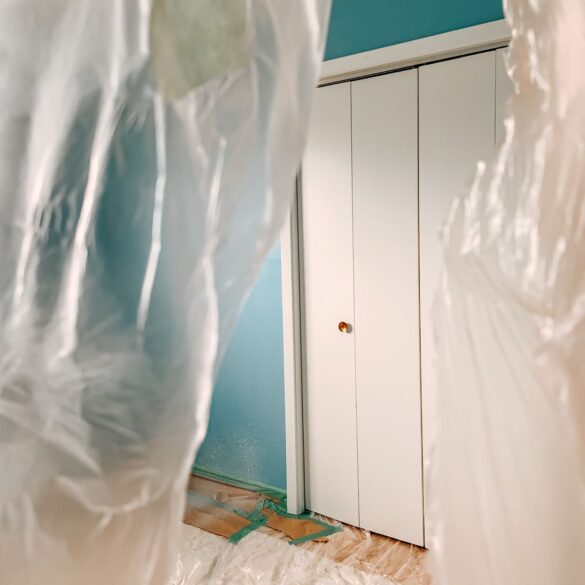 This a phase 1 guest room makeover as I don't consider it "done" but more to a "I'm not annoyed seeing it" level, and can feel good about people staying in it (if we are ever allowed guests again). Down the road I want to do some sort of molding or trim work to the walls, but this will bring it up to speed with the rest of the colour story of the house.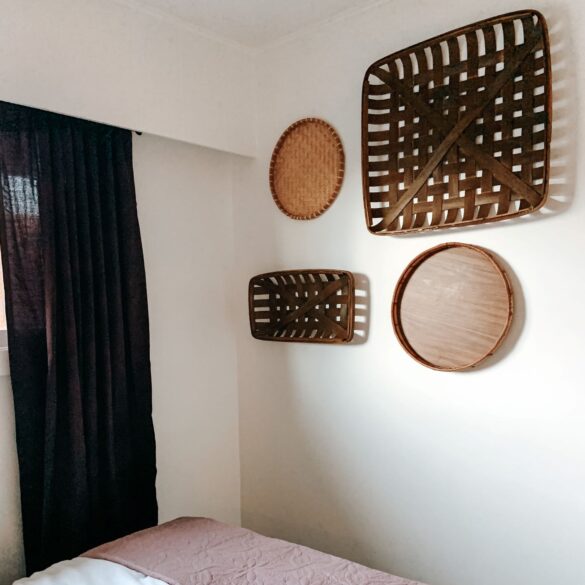 Already this room looks so much brighter! I got the two round baskets from an antique store in town, and the two tobacco baskets are from Michael's a few years back. We had the curtains in storage from a $5 special we kept.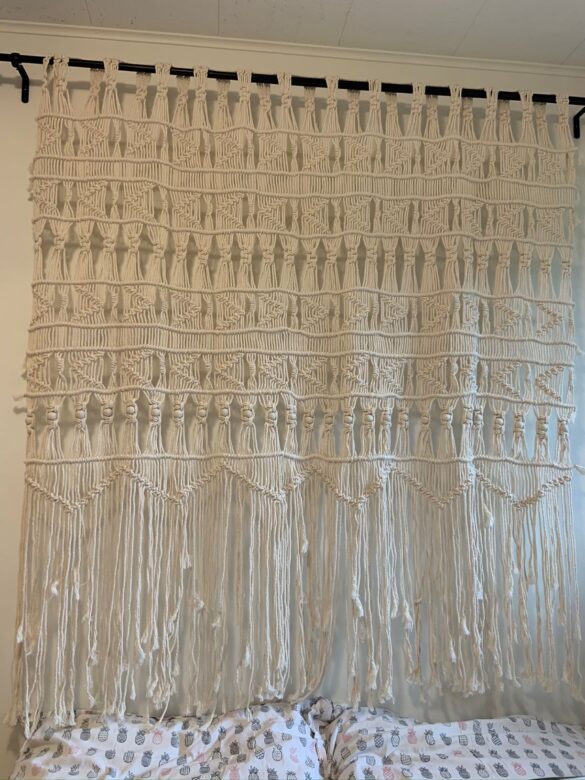 Behind the bed, we hung a curtain rod and put up a macramé from my bridal shower. It had a boho-theme and I got to choose one of the macramé pieces to keep as a keepsake!
While we can't have guests, this room hasn't been empty! In September we added 8 furry little paws to out family. Here is Willow fitting right into her new room 😉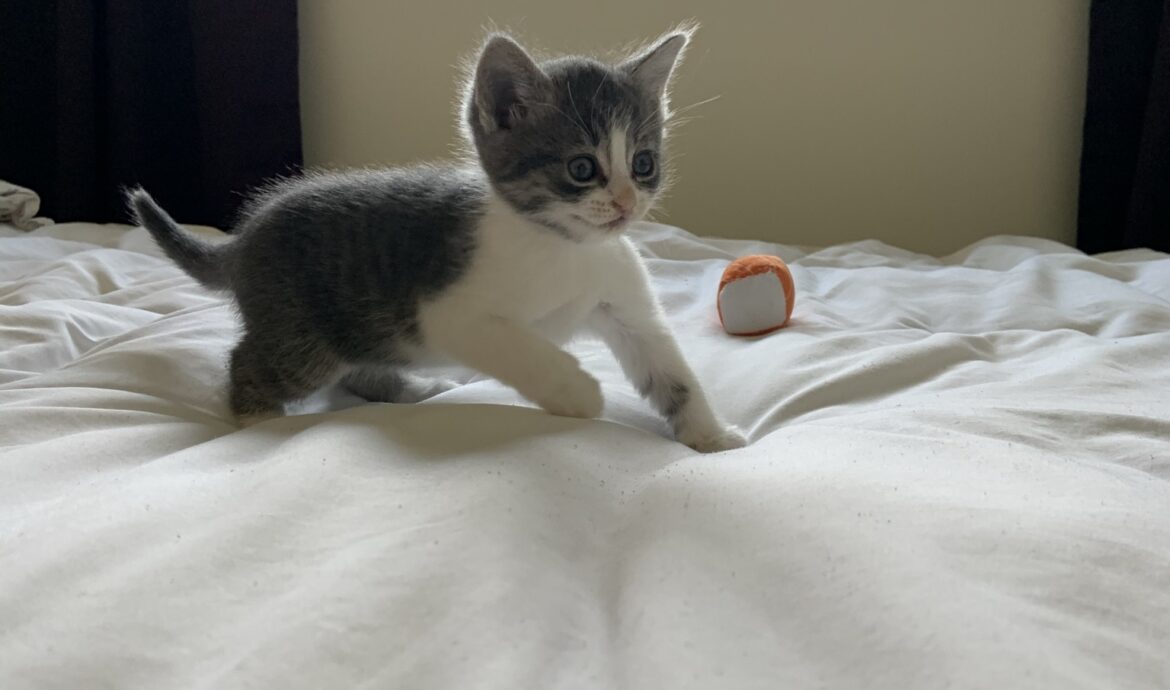 Paint and Supplies Used:
This may contain affiliate links. You can read about our policy here.
Alabaster by Sherwin Williams – colour matched at Home Depot
Graco Sprayer – This is the corded one, which we just use extension cords with!
Plastic drop sheet to tarp off the room