You may have seen all over Pinterest, Instagram, Tik tok etc last year, people turning their filing cabinets into planters! There was also a really other great DIY of painting garage doors to look like wood. I decided to combine them both: making a filing cabinet into a planter that looks like wood! It sits in front of my house and is perfect for what I needed (and the budget!). List of supplies and paint colours used is at the bottom!
Step 1:
Procure your filing cabinet and supplies. Clean the filing cabinet.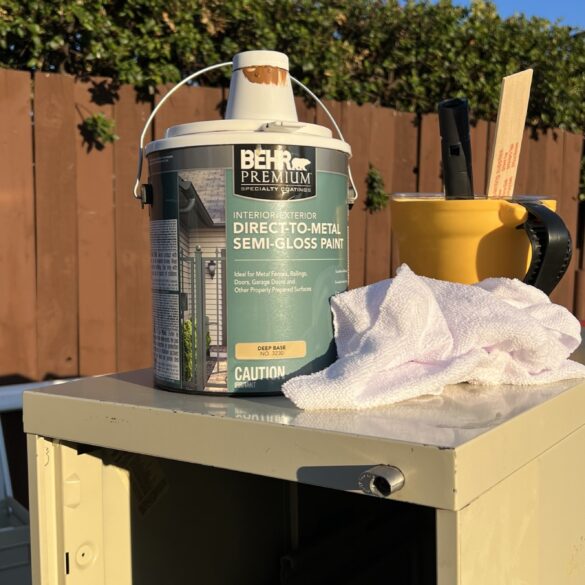 Step 2:
Remove the drawers and slides. Suggested at this step is to drill holes in the bottom for drainage. I didn't and it's not the end of the world, but is recommended.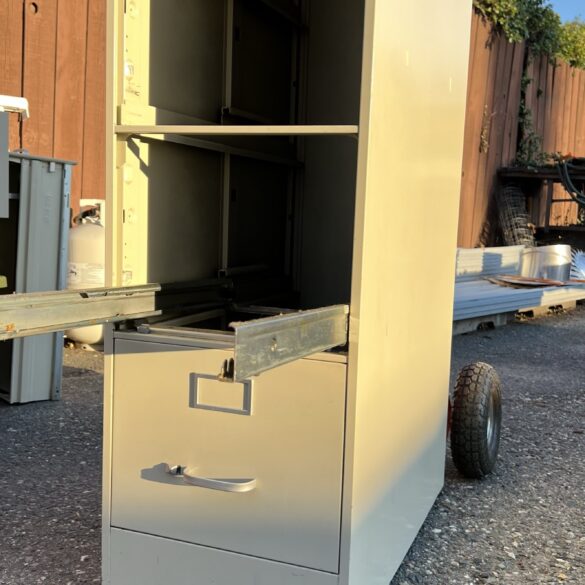 Step 3:
Paint with a paint suitable for metal. I used this Direct to Metal paint by Behr that I had on hand from a previous project, but have seen others use spray paint. In the hot heat we get where I live, I would recommend also looking at a high heat paint.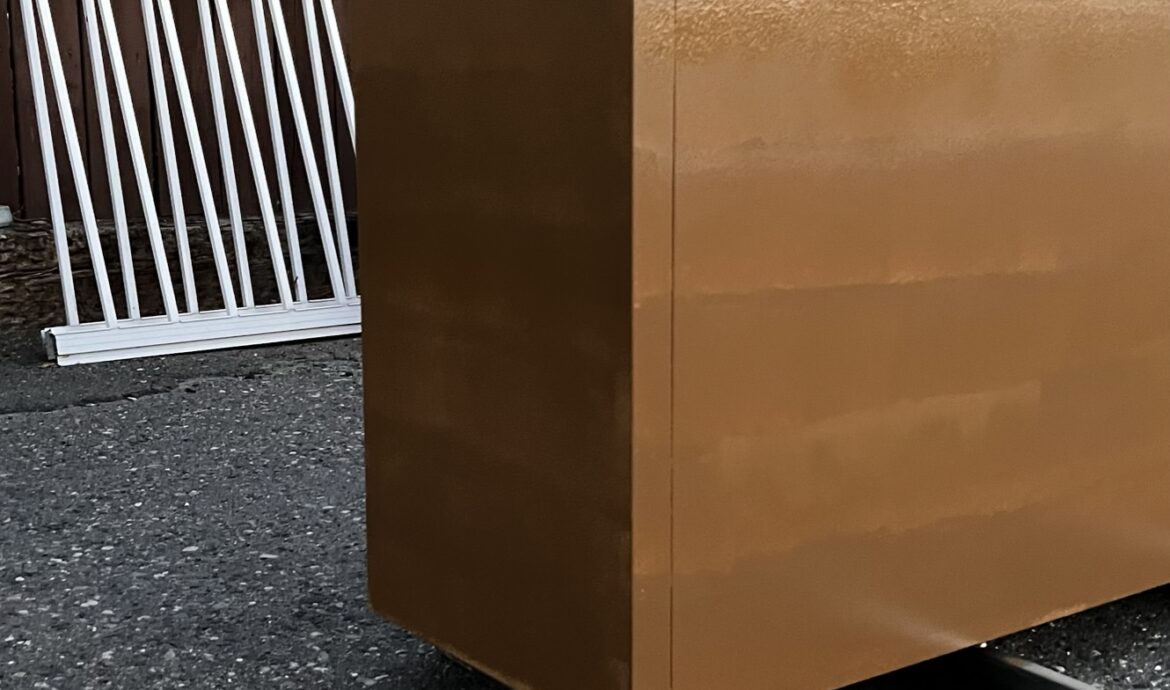 Step 4:
This is where the magic happens! Pour a little bit of gel stain (must be gel stain) onto a disposable plate. Using a chip brush, dip the brush into the gel stain and brush it in a pattern that you would want wood grain to go. Try to be aware of your darker spots but remember you can always add more – but taking off is harder! I suggest standing back to look at the pattern because up close it is hard to really see the vision. Before you know it, it will look like wood! Optional and suggested step: clear coat this with a suitable outdoor product. I did not and it is doing okay after a year, but I also do not know how well it would hold up to a good cleaning as I only spray mine with the hose.
Bonus:
This can be quite a bit of dirt to fill with! I would suggest filling it either partially with cardboard, tree branches, and mulch first OR with cut up pool noodles to fill the space.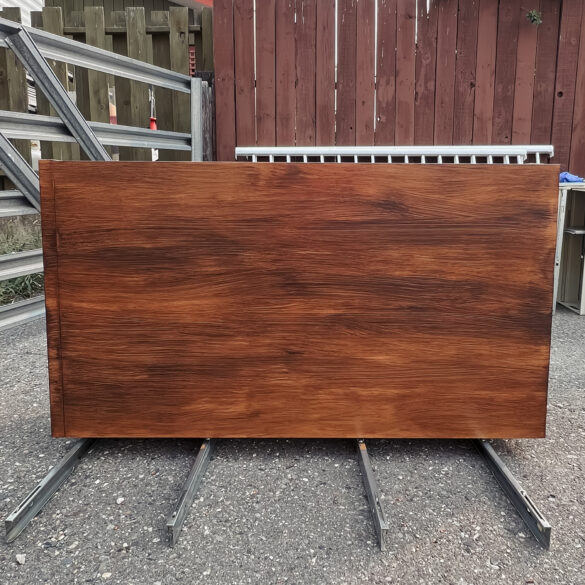 Supplies:
cleaner – I suggest using a liquid sandpaper or deglosser
gel stain in a darker colour – I used "dark walnut" by Varathane
disposable plates
gloves
stir stick for the paint and gel stain
paint roller – I used a small foam roller
drill to remove the gliders and drill holes in the bottom