It's that time again where it feels like a new page has turned, and the goals have reset. But have they really? I find that so often we put these un-necessary self-inflicted arbitrary due dates for goals. In talking to someone I said "I feel like I just keep falling off the wagon, that I just never stick with something." They reframed that entire mindset to me by saying "How many times have you tried? If you keep trying, keep standing up, even if there's weeks or months in between, you never gave up. You took a pause." We can be our own most harsh critic and personally, I find it hard to sometimes give myself the grace and compassion I give to others.
2022 was a tough year in a lot of emotional aspects. And while I lean on DIY and projects to often distract me from what I can't control, sometimes those other things (rightfully) take priority. So while I used to look at what I didn't accomplish in a year and beat myself up, I am choosing to give myself grace. I never stopped, I just paused.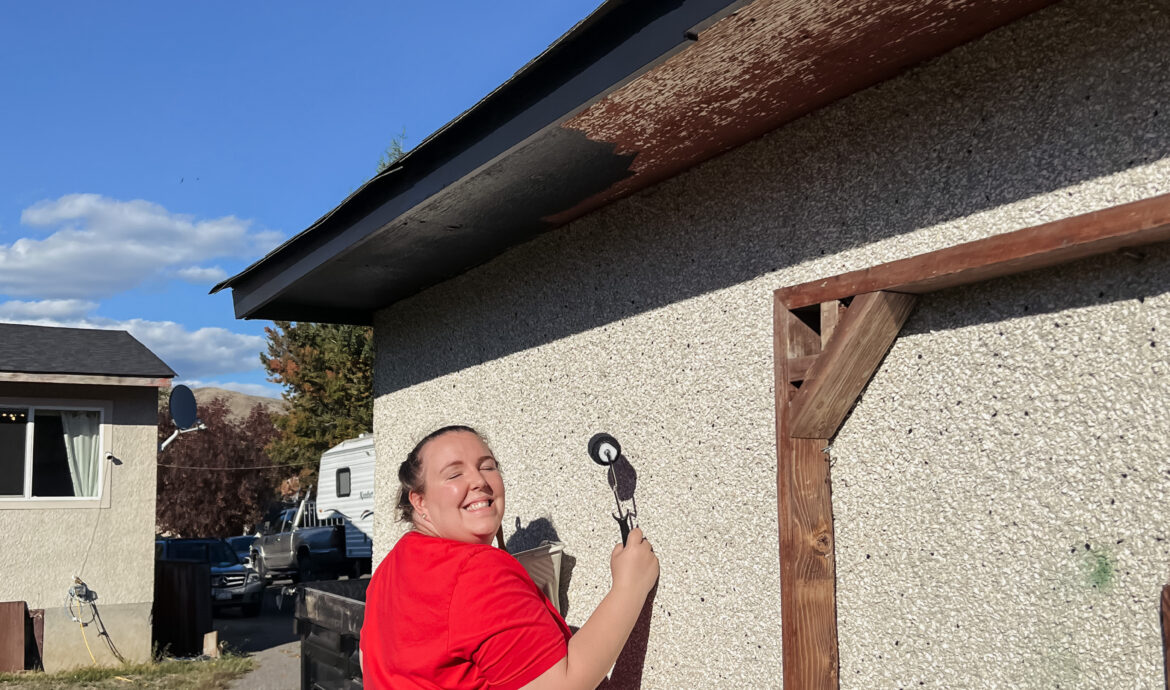 Before I get into the goals for 2023, let's look at what I had hoped to do in 2022!
Outside:
dig to put irrigation in ground

I did this! But I did not actually finish covering the holes…

ground cover paths in the garden
plant more tulips

Did this and I am so excited to see how it looks this spring!

finish painting fascia on shop

Whoops. Moving it forward a year

maybe hire out painting fascia on the house??

Did this and it looks GREAT!
Inside:
finish the kitchen
paint office (for reals – this blue is killing me)
complete laundry room

Was not a top priority like I thought

complete bathroom downstairs (well, phase 1)

In my mind it is completed, but again was not a top priority

tidy up some 95% projects (erm the baseboards in the living room…)

may have added some to that list..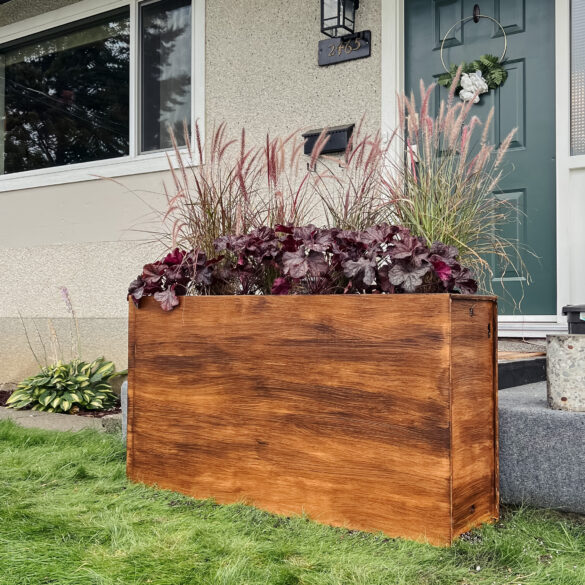 What did I get to that wasn't on the list? (aka things you can look forward to having a post about at some point!)
Painted bathroom and re-did tub caulk!
started the office
painted the garage doors
converted filing cabinet to planter for front of house
worked on updating the guest room
built a frame for the TV
re-did the dining room (including paint a table and fix a sideboard)
got a new bedframe/upgraded to a king bed
planned out the office
What do I want to get done in 2023?
paint frame for the TV
finish office
finish kitchen
finish curtains
redo tub surround/add window
flooring/ceiling in laundry room and downstairs bathroom
organize shop + set up a proper workspace
flower bed in front of basement windows
paths for garden
price out windows for basement
work on 95% list
stretch goal: build a coffee table and/or nightstands! I really want to build furniture this year!