Remember how I thought the kitchen renovation would be done by August? Let's laugh together. I always knew that the kitchen renovation (what was supposed to be just cosmetic and lipstick) was supposed to be done in phases… but the time between those phases was a little bit off. I am SO happy to say though, that as of November 11th, we have STARTED PHASE 3! Sound the alarms, am I right?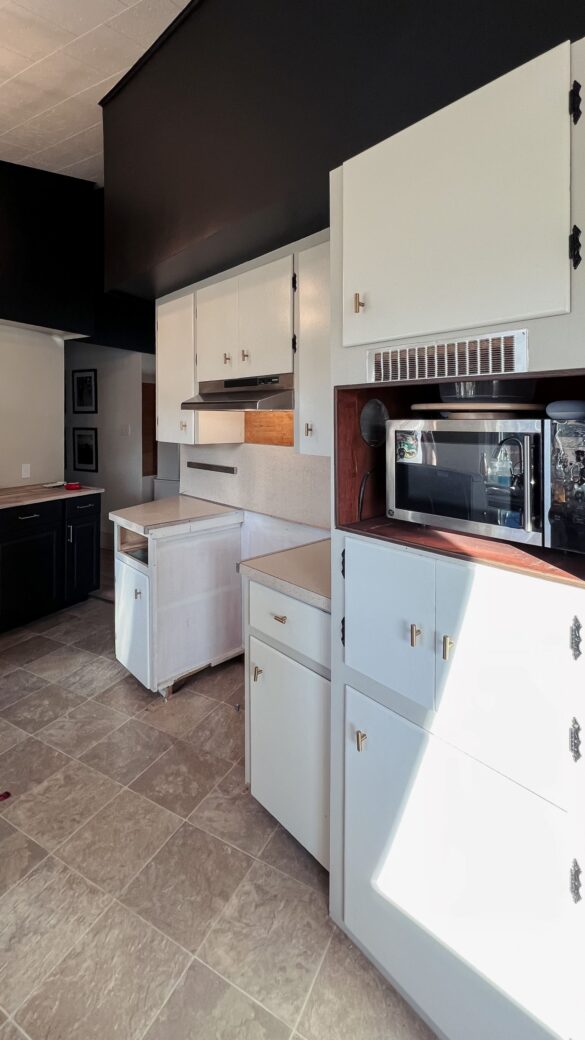 On November 9th we had the electrical finished on the first two walls, which pretty much finishes phase 1 and 2. We needed to move the hutch for a hot minute while the electrical is being done. It will go back in a couple of weeks. Overall though, the space is functional and looks good!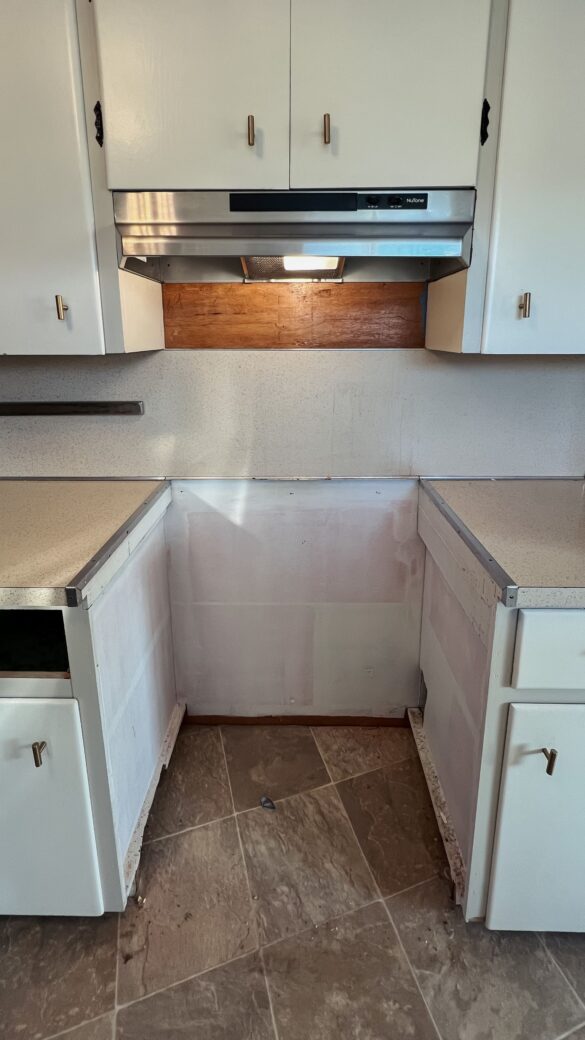 Having the electrical done on those walls for the new plugins was VERY important before starting phase 3. When we started on phase 1 and 2, I quickly realized that the ONLY functional plug in I had was on the wall with the stove. Which meant that the moment we started demo on that wall, I'd lose my only plug in for the entire kitchen. Yikes. That's when Weymac Electrical came in and fixed us up so we could continue on our way! Hallelujah!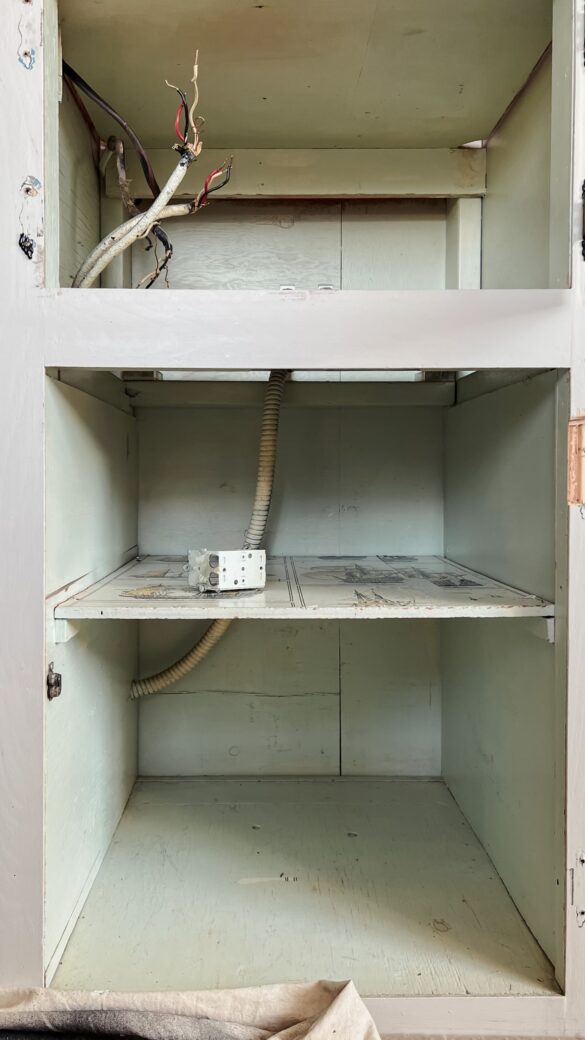 Our friend over at Interior Elite Contracting (seriously, we paid in pizza LOL) came on the 11th to do demolition and get the framing up for the stud wall. Part of the electrical issues on this wall is that the plywood was put against the cider blocks for the fireplace on the backside, which meant all the electrical actually ran through our cupboards. Imagine the stove plug in being next to my pots and pans. No thank you!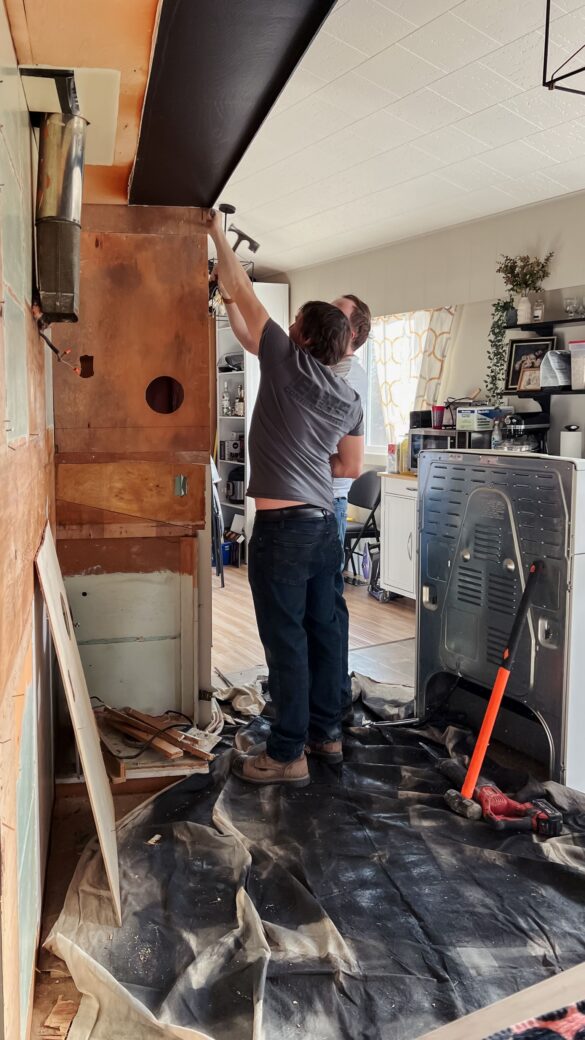 James has been a long time friend and we are SO thankful for all his help and expertise. He made quick work with Joe and in a few hours got the kitchen looking totally different!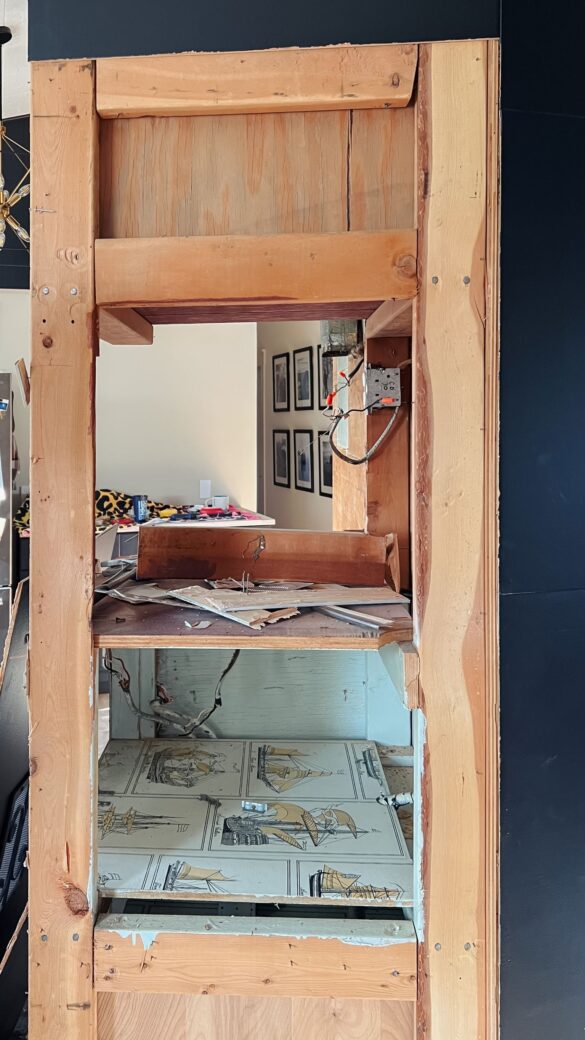 Of course, nothing goes according to plan. We learned during this time that the washing machine was somehow wired into the same run as the stove range… so when that was turned off for safety, it meant that we could not do laundry either… Ugh. Thankfully, Jesse from Weymac was able to come by shortly after to fix that up for us.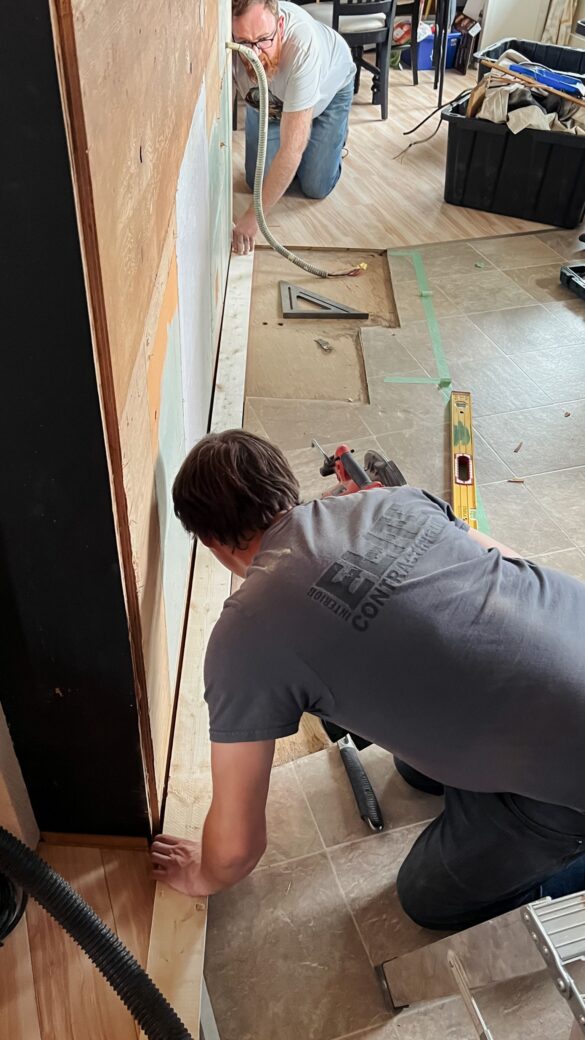 Which brings me to a last minute design change!
Staring at the naked wall, I realized I wanted more lights. A quick look on Pinterest and some measuring showed that scones would not work with the floating shelves I wanted. The bulkhead in that area makes the "ceiling" height only 7 feet, which was a little short for everything else I wanted to do. A quick text to Jesse, and now we have it all wired up for pot lights! I'm looking forward for the extra task lighting, especially in the winter months.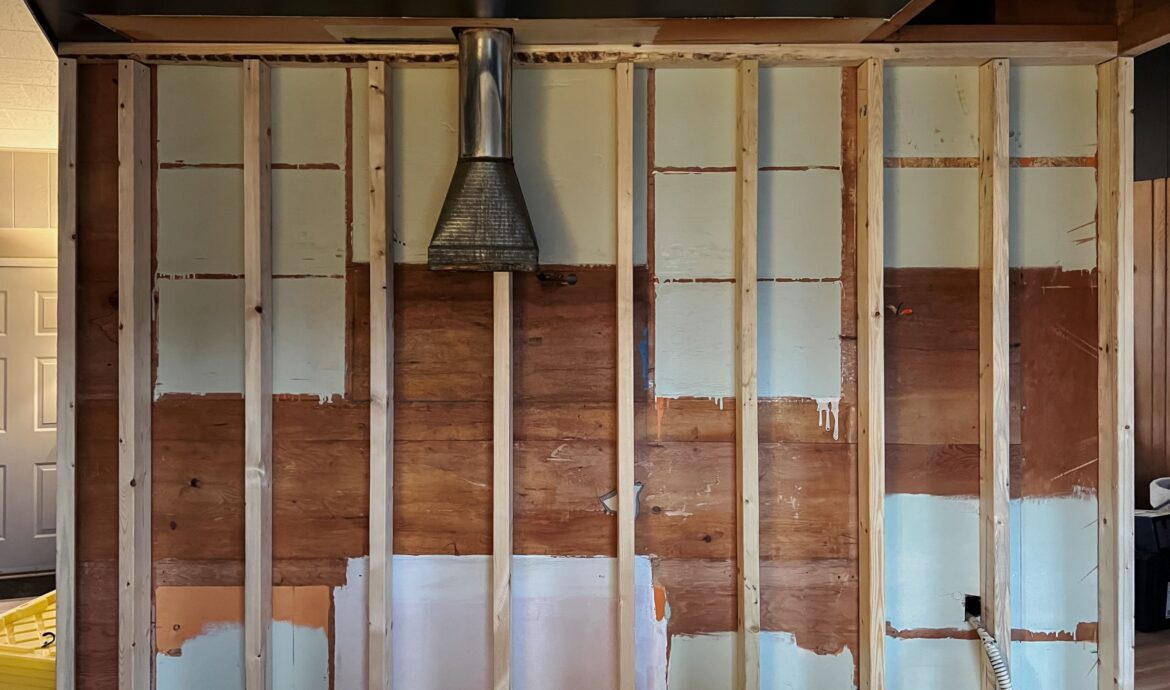 Next to do:
Wait for pot filler to arrive. I ordered it in black and gold and will decide when it's here which to keep
plumber to come and do water line and gas line
figure out hood vent plan
drywall
electrician to come back to finish lights
bring up cabinets. paint faces of cabinets
cut countertop
tile
eat drink and be merry!
Catch up here: